Patriot Battery Metals Inc. (the "Company" or "Patriot") (TSX-V: PMET | ASX: PMT | OTCQX: PMETF | FSE: R9GA) is pleased to provide an operations update on the mineral exploration and development of its Corvette Property (the "Property"), host to the CV5 Spodumene Pegmatite. The CV5 Spodumene Pegmatite, the 8th largest lithium pegmatite in the world, is located approximately 13.5 km south of the regional and all‑weather Trans-Taiga Road and powerline infrastructure corridor, and within 50 km of the La-Grande 4 (LG4) hydroelectric dam complex.
The Company has successfully resumed its mineral exploration and development programs as of early August 2023, as the wildfires in the region gradually abate. This includes on-site community engagement, environmental baseline field work, camp construction, road access upgrades, surface exploration, and core drilling. It is important to note that the wildfires have delayed the Company's on-site activities during the summer months, but fortunately, no equipment or property at the Property, camp site and laydown or at the Mirage Lodge have been lost.
The area around the Property, including the KM-270 exploration camp construction site, re-opened in late July. However, access by road has been limited due to ongoing wildfires over 200 km to the west and south of the Property. Road closures continue to hinder the camp installation and access road construction progress. A preliminary crew arrived on site via air transport and is utilizing equipment already at the KM-270 exploration camp to advance these construction projects. When conditions permit, mobilization of additional construction personnel and materials will accelerate these activities significantly.
The 100%-owned exploration camp at KM-270 is anticipated to be operational in November 2023 (Photo 1). This camp will significantly improve the transport efficiency on site by reducing travel time to site and helicopter dependency, as well as allow for more personnel on site to support accelerated mineral exploration and development work. Additionally, as previously announced, the Company has received its required permits to allow for the completion of the all-weather exploration access road extending from the all-weather Trans-Taiga Road to CV5 (Figure 2). With the road anticipated to be operational for November, the Company expects to be able to continue drill exploration activities into December 2023 at the Property, which is approximately six (6) weeks later than would typically be practical during that time of year.
Through the recently completed strategic investment of C$109 million from Albemarle Corporation (see news release dated July 31, 2023), the Company is well-positioned to continue to advance and accelerate its activities on site including drilling, all-weather road improvements, and completion of phase one of our exploration camp at KM-270 on the Trans-Taiga Road, directly north of the Property.
The 2023 summer-fall exploration includes both a drill and surface exploration program, which commenced at the Property in late May. A total of four (4) drill rigs are currently active on site with additional drill rigs planned to arrive on site and commence operations shortly. The multi-rig drill program is currently focused on further delineation of the CV5 and CV13 pegmatites and is anticipated to expand this fall to include drill testing at the CV8, CV12, and CV9 spodumene pegmatite clusters (Figure 1). Surface exploration has also resumed and includes prospecting and rock sampling across a large portion of the remaining 20+ km of prospective lithium pegmatite trend.
Following the lifting of the restrictions on forestry work, the baseline data collection activities at the Property resumed on August 4, 2023. Several teams of biologists are currently collecting data on chiropterans, surface water, fish and fish habitat, vegetation, and wetlands, which will be integrated into the environmental impact study. This field work is anticipated to be completed by late October 2023.
In addition to the on-site field work, Patriot representatives recently held in-person meetings with leadership and land users in the Cree Nation of Chisasibi to share information on the recently announced maiden mineral resource estimate at CV5 and the strategic investment by Albemarle Corporation. We are grateful to the community for their warm welcome, despite the devastating hardships that the wildfires have brought to the Eeyou Istchee region and its community.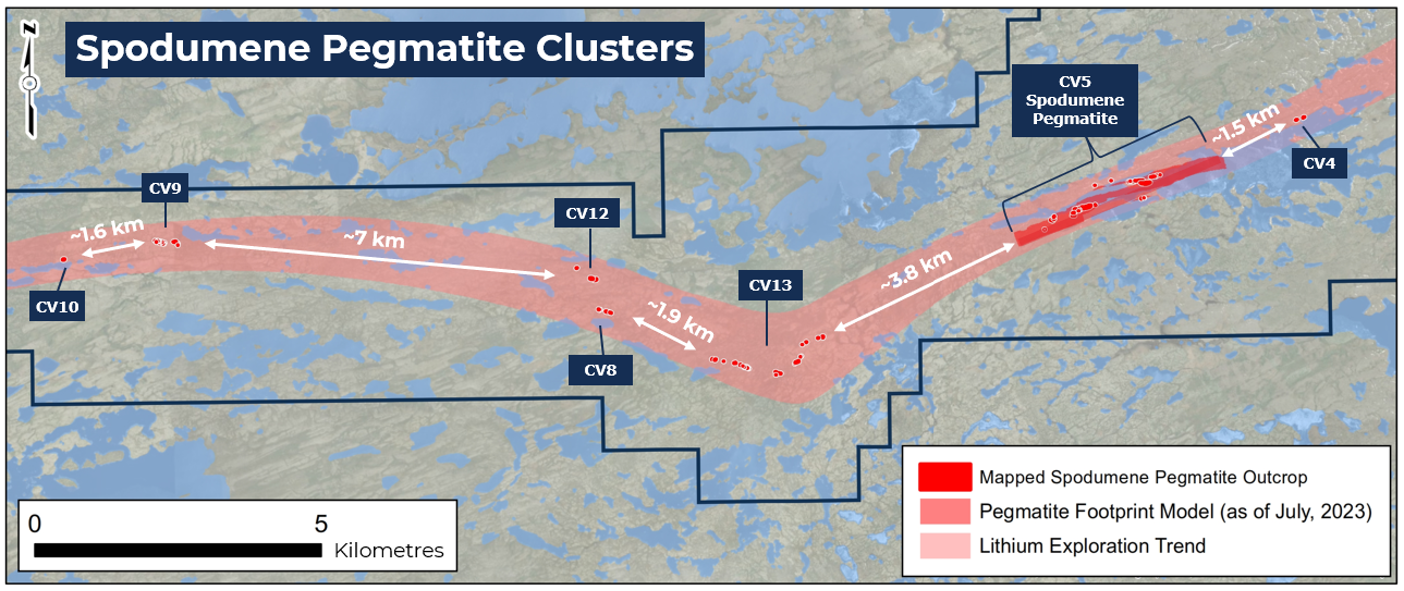 Figure 1: Spodumene pegmatite clusters at the Property discovered to date.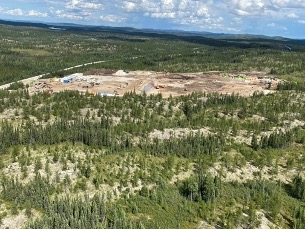 Photo 1: Camp site at KM-270 as of early August.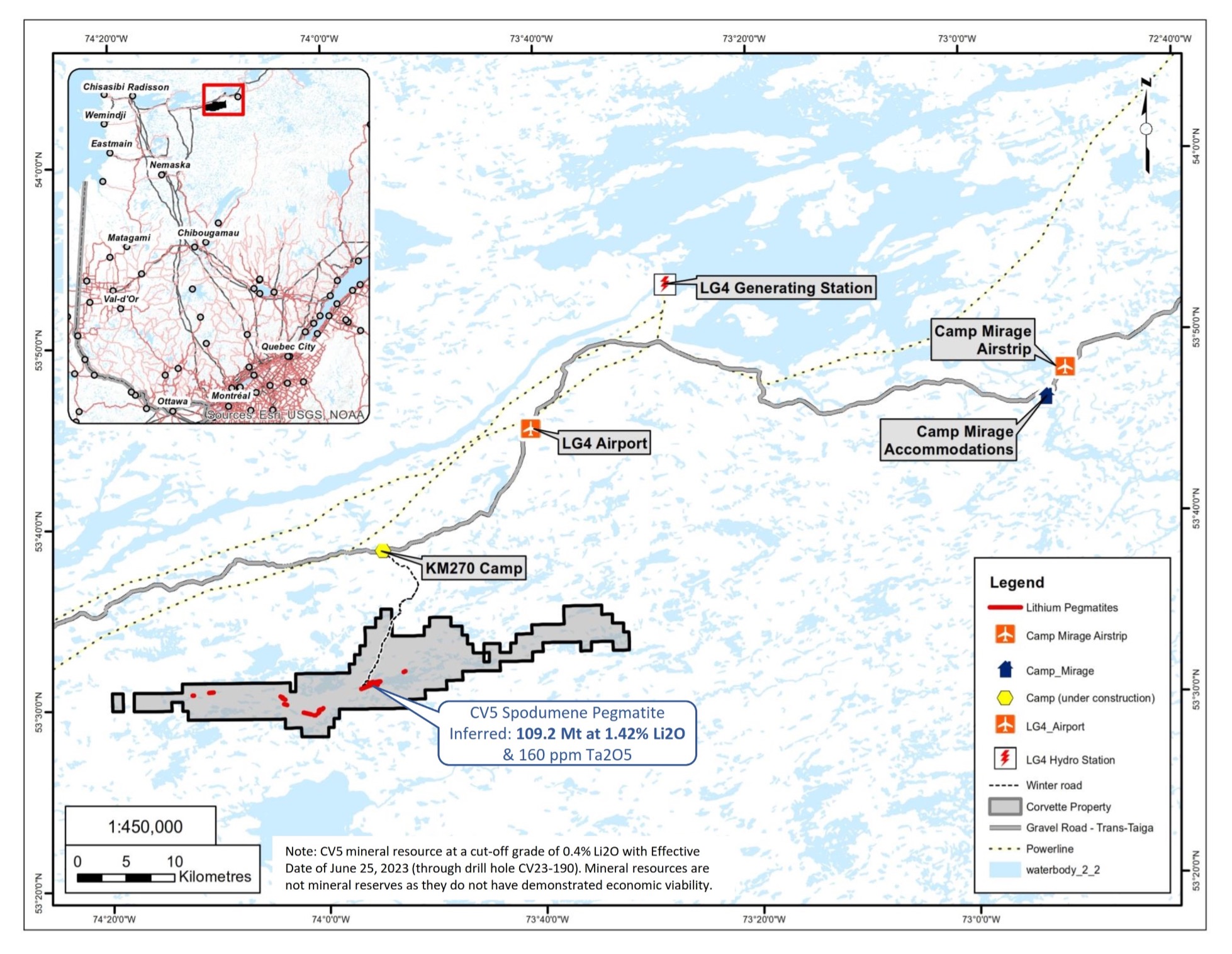 Figure 2: Corvette Property and regional infrastructure
About Patriot Battery Metals Inc.
Patriot Battery Metals Inc. is a hard-rock lithium exploration company focused on advancing its district-scale 100% owned Corvette Property located in the Eeyou Istchee James Bay region of Quebec, Canada, and proximal to regional road and powerline infrastructure. The Corvette Property hosts the CV5 Spodumene Pegmatite with a maiden inferred mineral resource estimate of 109.2 Mt at 1.42% Li2O and 160 ppm Ta2O5 (at a cut-off of 0.40% Li2O) and ranks as the largest lithium pegmatite resource in the Americas based on contained LCE, and one of the top 10 largest lithium pegmatite resources in the world. Additionally, the Corvette Property hosts multiple other spodumene pegmatite clusters that remain to be drill tested, as well as more than 20 km of prospective trend that remain to be assessed.
For further information, please contact us at info@patriotbatterymetals.com or by calling +1 (604) 279-8709, or visit www.patriotbatterymetals.com. Please also refer to the Company's continuous disclosure filings, available under its profile at www.sedarplus.ca and www.asx.com.au, for available exploration data.
This news release has been approved by the Board of Directors,
"BLAIR WAY"
Blair Way, President, CEO, & Director
Disclaimer for Forward-Looking Information
This news release contains "forward-looking information" or "forward-looking statements" within the meaning of applicable securities laws and other statements that are not historical facts. Forward-looking statements are included to provide information about management's current expectations and plans that allows investors and others to have a better understanding of the Company's business plans and financial performance and condition.
All statements, other than statements of historical fact included in this news release, regarding the Company's strategy, future operations, financial position, prospects, plans and objectives of management are forward-looking statements that involve risks and uncertainties. Forward-looking statements are typically identified by words such as "plan", "expect", "estimate", "intend", "anticipate", "believe", or variations of such words and phrases or statements that certain actions, events or results "may", "could", "would", "might" or "will" be taken, occur or be achieved. In particular and without limitation, this news release contains forward-looking statements pertaining to the drilling program, the completion of the all-weather exploration access road, and the completion of phase one of the Company's exploration camp at KM-270 on the Trans-Taiga Road.  
Forward-looking information is based upon certain assumptions and other important factors that, if untrue, could cause the actual results, performance or achievements of the Company to be materially different from future results, performance or achievements expressed or implied by such information or statements. There can be no assurance that such information or statements will prove to be accurate. Key assumptions upon which the Company's forward-looking information is based include the total funding required to complete the Company's Corvette Lithium Project, including the drilling program.
Readers are cautioned that the foregoing list is not exhaustive of all factors and assumptions which may have been used. Forward-looking statements are also subject to risks and uncertainties facing the Company's business, any of which could have a material adverse effect on the Company's business, financial condition, results of operations and growth prospects. Some of the risks the Company faces and the uncertainties that could cause actual results to differ materially from those expressed in the forward-looking statements include, among others, the ability to execute on plans relating to the Company's Corvette Lithium Project, including the timing thereof. In addition, readers are directed to carefully review the detailed risk discussion in the Company's most recent Annual Information Form filed on SEDAR+, which discussion is incorporated by reference in this news release, for a fuller understanding of the risks and uncertainties that affect the Company's business and operations.
Although the Company believes its expectations are based upon reasonable assumptions and has attempted to identify important factors that could cause actual actions, events or results to differ materially from those described in forward-looking statements, there may be other factors that cause actions, events or results not to be as anticipated, estimated or intended. There can be no assurance that forward-looking information will prove to be accurate, as actual results and future events could differ materially from those anticipated in such information. As such, these risks are not exhaustive; however, they should be considered carefully. If any of these risks or uncertainties materialize, actual results may vary materially from those anticipated in the forward-looking statements found herein. Due to the risks, uncertainties and assumptions inherent in forward-looking statements, readers should not place undue reliance on forward-looking statements.
Forward-looking statements contained herein are presented for the purpose of assisting investors in understanding the Company's business plans, financial performance and condition and may not be appropriate for other purposes.
The Company disclaims any intention or obligation to update or revise any forward-looking statements, whether as a result of new information, future events or otherwise, except to the extent required by applicable law. The Company qualifies all of its forward-looking statements by these cautionary statements.
Competent Person Statement (ASX Listing Rule 5.22)
The mineral resource estimate in this release was reported by the Company in accordance with ASX Listing Rule 5.8 on July 31, 2023. The Company confirms it is not aware of any new information or data that materially affects the information included in the previous announcements and that all material assumptions and technical parameters underpinning the estimates in the previous announcements continue to apply and have not materially changed.