Dear Fellow Shareholders
With 2023 at the halfway mark, I am eager to once again connect with Patriot Battery Metals shareholders to provide additional context around all the great work going on at our Corvette Project.
We remain firmly on track to release an initial mineral resource estimate at CV5 in late July / early August, which will include all drill holes completed during the winter drilling program.
We recently received the results of the final 12 holes in that program that remained outstanding from the Winter Drill Program. These additional holes are in line with the drill results we've seen to date; high-grade mineralization that underscore our belief that Corvette is an exceptional hard rock lithium asset with the potential to become a significant producer of this critical mineral.
Unfortunately, the wildfires in Quebec have meant we have had to suspend all drilling and exploration activities at Corvette until the situation improves. On June 2, the The Québec Ministère des Ressources Naturelles et des Forêts banned all work in or near forest lands, closed access to certain roads including the TransTaiga, ordered the evacuation of personnel in the area and commandeered helicopters to help fight the fires. While there has been relatively minimal impact on our property, the safety of our staff is paramount and all personnel have been demobilised.
With wildfires likely to continue to pose a seasonal threat, we are looking to mitigate this risk in the future with a winter snow road that is now permitted for conversion to an all-weather exploration road. This will enable us to work later into the year and potentially make up for lost time due to the wildfires, while also avoiding the heavy fog in the fall months that would hamper flying helicopters.
Once the work ban has been lifted and we are permitted into the area, we will move as quickly as possible to bring the road into fruition and also complete an 80person camp with the necessary facilities to provide proper living conditions for our staff.
Another indicator of our project's potential is our ability to attract top tier industry talent, and during the quarter, we strengthened our management team with the addition of Greg Barfoot to the position of Vice President Project Development.  As an experienced project management professional who has led major projects with the likes of BHP, SNC Lavalin and Fluor, Greg is uniquely qualified as we start to head down the development pathway. We're all excited that he is now part of the Patriot team.
Our strong performance and market capitalization was reflected in our recent addition to both the MVIS Global Rare Earth/Strategic Metals Index and the S&P Global BMI Index.  The MVIS Index tracks the performance of the largest and most liquid companies in the global rare earth and strategic metals industry, so Patriot's inclusion is an indicator of the Company's standing within the global community.
That's a wrap on the last quarter and with summer already well underway, I look forward to connecting again in the fall with additional updates on our progress.
As always feel free to reach out to us at info@patriotbatterymetals.com or at 1- 604-279-8709.
Sincerely,
Blair Way
President, CEO & Director

Recent Patriot Battery Metals News:
 July 10:           PATRIOT ANNOUNCES FINAL CORE ASSAY RESULTS FROM ITS 2023
WINTER DRILL PROGRAM INCLUDING 108.0M at 2.33 Li2o AT THE CV5 PEGMATITE
CORVETTE PROPERTY, QUEBEC, CANADA
June 25:         PATRIOT BATTERY METALS RESPONSE TO MEDIA ARTICLE
June 23:        PATRIOT PROVIDES OPERATIONAL UPDATE ON THE WORK PROGRAMS AT THE CORVETTE PROPERTY, QUEBEC, CANADA
June 14:        PATRIOT DRILLS 127.7 M AT 1.78% LI2O AND 95.3 M AT 1.62% LI2O AT THE CV5 PEGMATITE, CORVETTE PROPERTY, QUEBEC, CANADA
May 29:          PATRIOT BATTERY METALS APPOINTS VICE PRESIDENT PROJECT
DEVELOPMENT TO ITS EXECUTIVE MANAGEMENT TEAM
May 16:           PATRIOT DRILLS 122.6 M AT 1.89% LI2O, INCLUDING 8.1 M AT 5.01%
LI2O, AND EXTENDS HIGH–GRADE NOVA ZONE, AT THE CV5 PEGMATITE, CORVETTE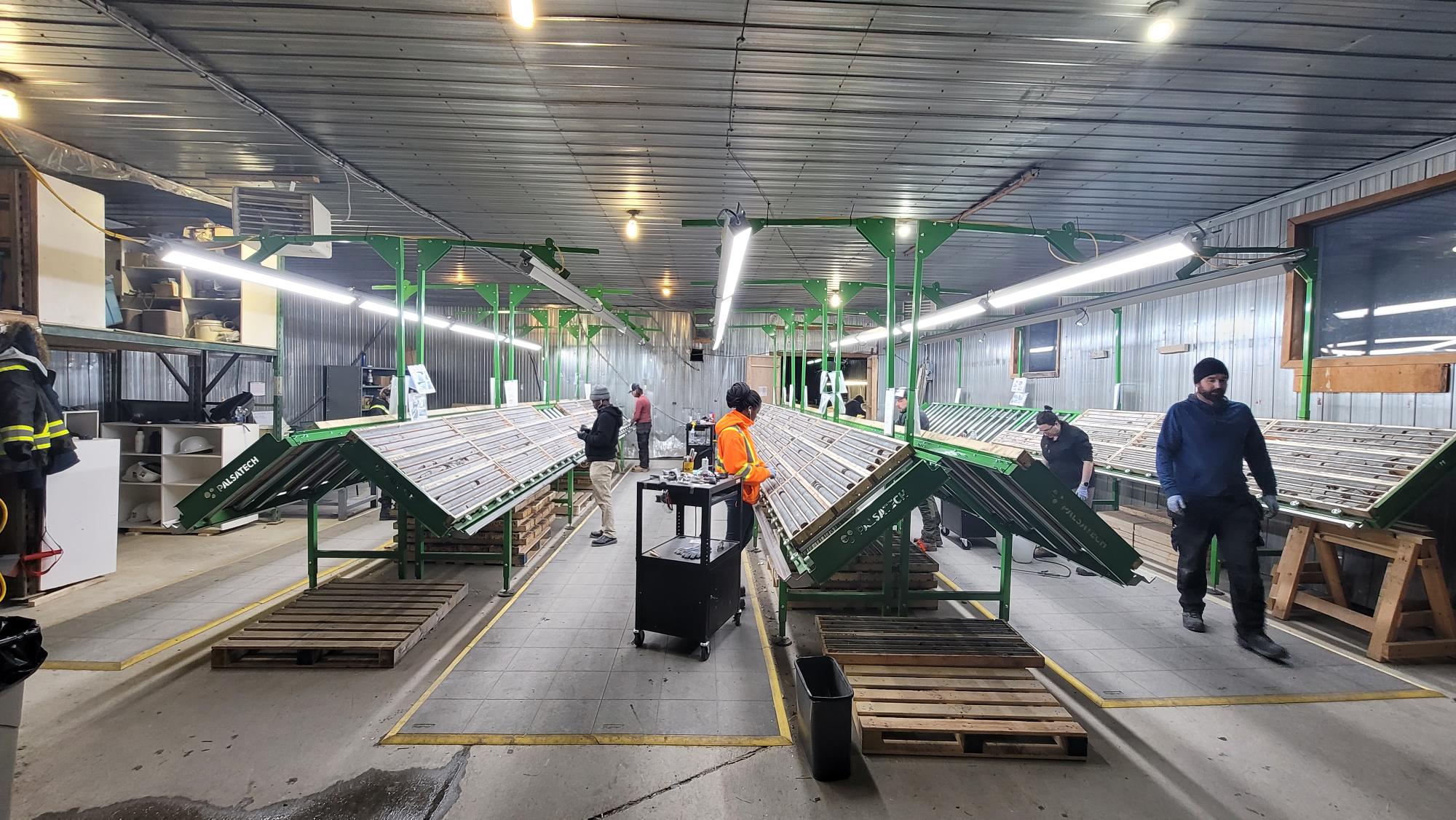 Upcoming Events:
August 7-9, 2023: Diggers & Dealers Mining Forum: Learn more HERE.
In the Media:
July 11: Canadian Mining Journal  "Patriot Battery Metals assays from winter drill program 'outpace industry norm'
June 16: Globe and Mail: Analyst Upgrades & Downgrades
June 7: Blair Way on BNN Bloomberg here where he chats with host Andrew Bell on the Commodities Show
May 29: Globe and Mail: Analyst Upgrades & Downgrades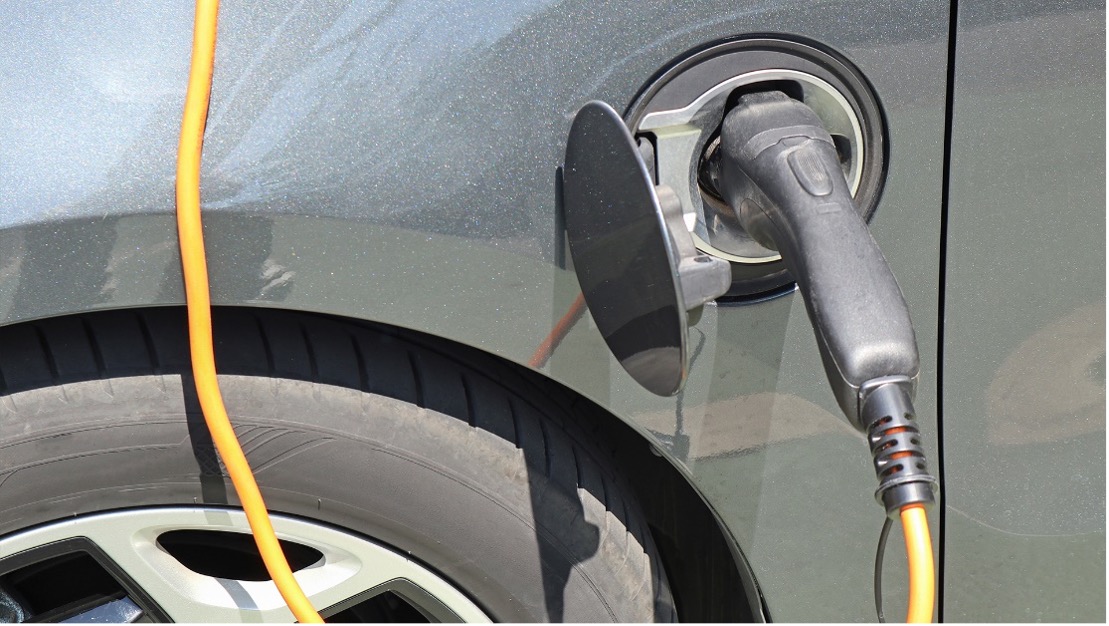 Lithium Market Insights:
Global lithium output is expected to triple over the next decade, but developing production can take years and there are concerns about supply-demand imbalances that could threaten the adoption of electric vehicles.
Annual global lithium production is estimated to reach about 1.5 million tonnes by 2030 while demand from the electric vehicle (EV) market is anticipated to increase to 3 million tonnes in the same time frame. That's according to Statista.com.
Lithium is essential in the production of EVs batteries with each one using about 8 kilograms. Without enough supplies of lithium, the reality of ramping up sales of electric vehicles as a way to curb emissions could be challenged.
About Patriot Battery Metals Inc.
Patriot Battery Metals Inc. is a hard-rock lithium exploration company focused on advancing its district-scale 100% owned Corvette Property located in the Eeyou Istchee James Bay region of Quebec, Canada. The Corvette Property is one of the largest and highest-grade hard rock lithium projects being explored, with over 50 kilometres of strike length over a 214 square kilometre land package and over 70 lithium bearing pegmatite outcrops identified to date.
The Corvette Property is situated proximal to the all-weather Trans Taiga Road and Hydro-Québec power line infrastructure in the Eeyou Istchee James Bay region of Quebec. The Property hosts significant lithium potential highlighted by the CV5 Pegmatite, which has been traced by drilling over a strike length of at least 3.15 km with spodumene pegmatite encountered as deep as 425 m vertical depth.
For more information, please visit us at www.patriotbatterymetals.com
Disclaimer for Forward-Looking Information
This newsletter contains forward-looking statements and other statements that are not historical facts. Forward- looking statements are often identified by terms such as "will", "may", "should", "anticipate", "expects" and similar expressions. All statements other than statements of historical fact, included in this newsletter are forward-looking statements that involve risks and uncertainties, including, without limitation, statements with respect to potential continuity of pegmatite bodies, and mineral resource estimate preparation. There can be no assurance that such statements will prove to be accurate and actual results and future events could differ materially from those anticipated in such statements. Important factors that could cause actual results to differ materially from the Company's expectations include the results of further exploration and testing, and other risks detailed from time to time in the filings made by the Company with securities regulators, available at www.sedar.com and www.asx.com.au. The reader is cautioned that assumptions used in the preparation of any forward-looking information may prove to be incorrect. Events or circumstances may cause actual results to differ materially from those predicted, as a result of numerous known and unknown risks, uncertainties, and other factors, many of which are beyond the control of the Company. The reader is cautioned not to place undue reliance on any forward-looking information. Such information, although considered reasonable by management at the time of preparation, may prove to be incorrect and actual results may differ materially from those anticipated. Forward-looking statements contained in this newsletter are expressly qualified by this cautionary statement. The forward-looking statements contained in this newsletter are made as of the date of this newsletter and the Company will update or revise publicly any of the included forward-looking statements as expressly required by applicable law.